One of the questions that we constantly receive from the people who set up their office's photo shoot is "what should I do to get my employees prepared for their individual shoot?" It gets asked every time, without fail. This question comes from HR employees, the office manager, or even from the president or CEO. Certainly it is a valid question and for the most part the answer is simple.
Physical preparation
For the sake of being as efficient as possible so that no time is wasted, every single employee should have their hair and makeup done, plus any changes that need to be made to their wardrobe when they enter the room. Every person is 100% responsible for how they look on camera. It's easy to blame the photographer that you don't like your nose, your makeup, or the way your hair looks, but these are things only the individual can ultimately control. Make sure you are well hydrated and stay off the sodium a good 24 hours prior to the shoot. Your skin will thank you.
Read More

»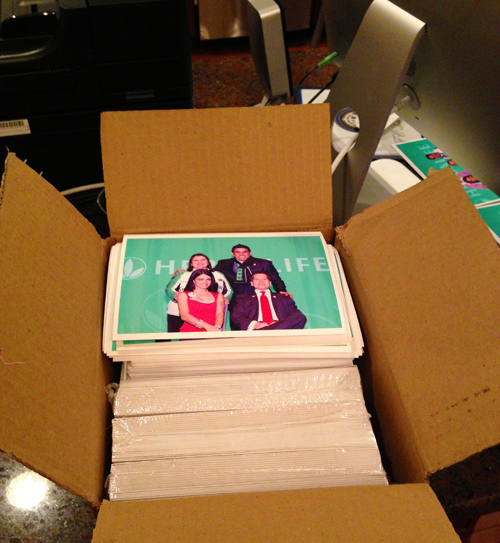 We recently completed a large project in Center City for Herbalife Inc., at one of their sales rallies at the Constitution Center. This was a huge challenge for us because they needed a large volume of photos taken, printed, and delivered within 24 hours. Usually a 24 hour turnaround time is close to impossible for a photo event of this size. In the end, we put together our heads, equipment, and time, and delivered everything on time, thanks to a lot of coffee and 80s hair metal at loud volumes.
Read More

»
Copyright © Philadelphia Corporate Headshots - 2013